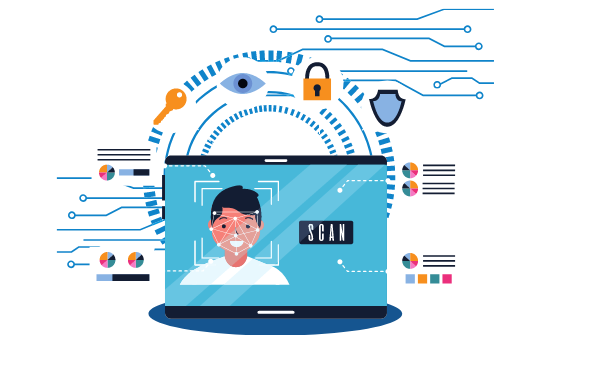 Biometrics is the most pertinent means of identifying and authenticating individuals in a reliable and fast way through the use of unique biological characteristics.
Biometrics allows a person to be identified and authenticated based on a set of recognizable and verifiable data, which are unique and specific to them.
It is the process of comparing data for the person's characteristics to that person's biometric "template" to determine resemblance.
The reference model is first stored in a database or a secure portable element like a smart card.
The stored data is then compared to the person's biometric data to be authenticated. Here it is the person's identity that is being verified.
It consists of determining the identity of a person.
The aim is to capture an item of biometric data from this person. It can be a photo of their face, a record of their voice, or an image of their fingerprint.
This data is then compared to the biometric data of several other persons kept in a database.
The technical challenges of automated recognition of individuals based on their biological and behavioral characteristics are inherent to the transformation of analog as face image to digital information as patterns that can then be processed, compared, and matched with effective algorithms.
Biometric security