What is document verification?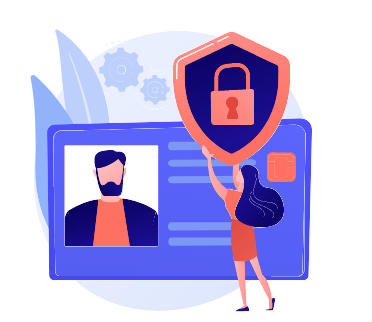 We verify the validity and plausibility of official ID documents such as passports, IDs, driver's licenses. We help you check to make sure all the information relating to personal data presented on the ID is true and correct including specific security features such as watermarks, stamps, microprinting and special fonts.
We help you verify your customers even if they can't be there where you are.
As customers are no longer able or willing to be present, our remote ID verification solutions help you go to where your customers are, anytime, anywhere. The customer simply to uploads a photo or video of herself along with a government-issued ID. Our system automatically does the work for you in real time.
Document verification is a process of verifying the authenticity of a document.
The IDENTT Advantage
We know IDs. We've been doing this for more than two decades and we are intimately aware of the challenges of ID verification, in particular in the 
digital space. 
Our propiertary deep-machine learning technology allows us to use our vast ID knowledge to extract data automatically to help you fight fraud.
Eliminate fatigue-induced human error

Stop sophisticated fraud that is not apparent to human operators

Access global identity documents quickly

Serve your customers quickly and accurately

Comply with various world-wide regulations

Reduce your onboarding costs

Scale your operations instantly
We help you stay focused on your business
Our AI-driven solutions automatically learn and improve over time because they continuously source live digital data and correlate thousands of data sets, refine the processes and build an ever-more accurate picture of customer identity.
True machine learning means processing huge volumes of useful data and extrapolating from it how to make decisions. We layer these lessons on top of deep feature engineering to ensure you and your business are protected against fraud.